Selling a home is a time of many choices: what to keep, throw out, and what to leave. If you have a smarthome, you need to consider what you do with your tech before putting your house on the market.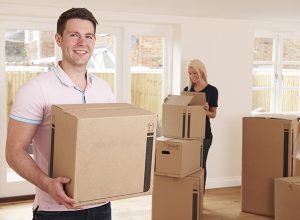 Always Speak to a Realtor Before Deciding What to Do
Generally, when you're selling a house, you should speak to a realtor. While some exceptions exist where selling your home on your own is advantageous, a realtor can walk you through the ins and outs of negotiating, following rules and local laws, and filling out the necessary paperwork.
Before you do anything, talk with your realtor and let them know you have a house with smarthome gadgets. Make a list of what you have, what it does, and whether it's attached to the home, and go through it with your realtor. They may not be familiar with all your devices, so be ready for explanations. Anything not attached probably won't add value to the house, so you'll likely keep them or toss them. But your realtor might be able to advise otherwise if they've noticed that smart bulbs have improved a sale, for instance.
And that's the benefit to a realtor, they can advise you on what the local homebuyers have preferred. While some people may see smarthome technology as a benefit and reason to buy a house, others may see it as a detriment or intimidating. Even among tech-savvy buyers, smarthome technology comes with data privacy questions that may put off house shoppers.
The point is, your realtor is likely to have a better gauge of the local market than you are, and if they advise you to keep or remove certain items, you should listen. Your goal is to categorize your smarthome tech into three groups: things staying, things going to your new house, and things you are throwing away.
If you've kept all the boxes for your tech, use that to make piles for things you want to take with you, leave behind, and throw away.
Decide What Isn't Staying and Remove It Before Listing Your Home
n most places, anything attached to the house (via screws, nails, glue, etc.) is considered a fixture and stays with the house when it sells. So if you have gadgets like smart thermostats, outlets, and light switches, if you show the house with them, it can be expected th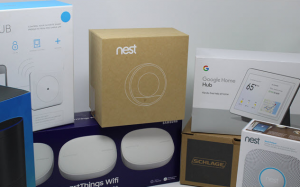 at they will stay.
If you don't want to sell your house with specific smart gadgets you own, either because you like them or your realtor has advised against them, you should remove them from your home before the first showing. And doublecheck the listing to ensure it doesn't mention the devices you intend to keep.
Try to consider ease of use and set up as well, if you found installing and configuring a particular smarthome item incredibly frustrating you may not want to leave it (or take it with you). Anything that never performed as well as you hoped fits the bill for removal too; the idea is to enhance the home after all.
Replace anything you remove with a non-smart equivalent—especially locks, thermostats, outlets, and switches. Failing to do so would put off potential buyers and cause issues during the inspection phase. Having the house in the state you plan to give to the buyer will go a long way to prevent any confusion and problems down the road.
For electrical work, consider hiring professional help rather than doing the work yourself. An electrician, for instance, will make sure your house is up to code, which can help avoid unpleasant surprises during the inspection phase.
If you want to keep something but you don't want to remove it from the house while you're selling it, communicate that it isn't coming with the house. A realtor will help you list this in writing and in the home listing to avoid any confusion and trouble down the line, which is one more reason to work with a real estate agent.
Highlight the Gadgets That Stay
f you're getting of rid of smarthome devices because you've decided not to sell them with the house (or take them with you), be sure to factory reset them. You don't want to leave your data for someone else to find. You can take care of this step even before listing your home.
However, if your smarthome devices are part of the sale, don't factory reset them right away. While you're still living in the house, you can continue to benefit from the technology, and you want it fully functional for buyers to see and experience.
The time to factory reset the devices you leave is when you move out and turn over the keys to your home. Make a list of every item that stayed behind (or refer to your box pile if you made one), and factory reset them one by one. Again, you don't want the new owners to h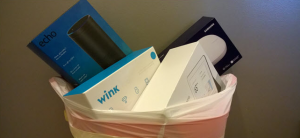 ave access to your data, but just as importantly factory resetting will put the new owners in a good position of using the devices when they move in.
If you have boxes and instruction booklets, leave them somewhere easy to find and communicate that location to the new homeowner when you turn over keys. If you threw out the boxes and instructions, it would be helpful to put together a list of manufacturers and websites so the new homeowner can find online documentation.
Selling your home is a complicated, drawn-out process with many decisions to make. In some ways, the easiest thing to do when it comes to your smarthome stuff is to remove it all. That's less to deal with and less to work through. But before you do, definitely speak with the realtor to make sure you aren't losing out on a more significant sale price in the process. And whatever you do, put together a plan and list all the steps you need to take out. You don't want to hand over the keys to your old house and later realize the Nest thermostat is still on your account.
Emmett Realty Group is here to help. Call us today if you have any questions.
404-678-SOLD